The internet is often touted as being a way for your business to get its goods and services in front of the world, but that is of limited appeal if you're a local plumber or hairdresser. In fact, the web can boost your chances of attracting business locally, too, but your page needs to be properly optimized to do so.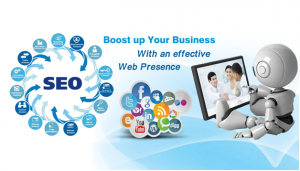 There are more than 5.5 million small businesses in the UK and many of them will be serving a very specific local area. When looking for a local business, consumers want a solid reputation that they can trust, but how do you demonstrate this online?
Relevance to local needs

A key factor in establishing your credentials is to have site content that is relevant to your local area. If you're a builder in London professional SEO services are going to advise against boasting about your skills restoring thatched farm cottages. Demonstrate that you understand London-specific problems like a lack of space or restricted access, on the other hand, and you will score more clients.
For some businesses, it can also help to post community information, such as attractions or services in the area. This can be particularly good for service businesses like estates or letting agencies.
Having links that are local can help, too. This might be achieved by sponsoring or supporting a local cause or sports club, for example. It has a wider benefit beyond the web because it could get you coverage in local media, which can provide yet another link.

Reviews matter

For any business, reviews matter. Having reviews on your site not only builds consumer trust; it helps search engines like Google gain a better understanding of what your site is about, thus boosting your SEO. Not everyone is happily integrating this themselves, so if you are looking for a professional SEO service in London contact Elevate UK, who will be able to assist.
You shouldn't be tempted to game the system by getting your friends to leave a batch of positive reviews, however. Having genuine responses gathered from a range of different users over a long period of time is much more effective when it comes to giving your site a strong local profile. How you cope with negative reviews is important, too. It's how you respond that matters, not the review itself.